Foam rollers have been an instrument for physical therapy for many years. Foam rollers are also used by athletes to heal fast from an injury as well as to increase their performance by increasing flexibility before starting to train, and also to relax after a strenuous regime. The vibrating foam roller is an amazing addition to the world of foam world.
The PVTL Roller is a vibrating foam roller that is made to vibrate and make your time with foam rollers worthy and more interesting. It has a rigid and firm foam roller and is powered by a lithium-ion vibrating mechanism.
How is PVTL made?
The foam used in the PVTL Roller is so firm that even without the vibrator you will have very intense experience. It can go on vibrating for 2.5 hours at the highest setting. At the opposite end of the foam roller, there are buttons pressing which you are going to get the intensity of three levels.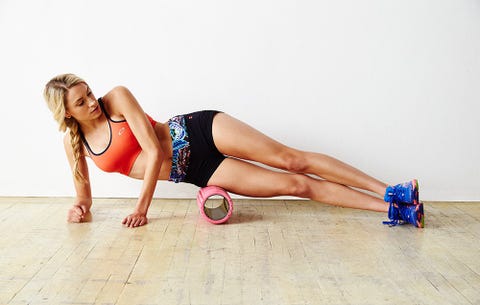 How does it make you feel?
At the highest setting, you can only barely hold it in your hands. The intensity of the vibration is so high that you are going to feel like your tendons, ligaments, and muscles are going to liquify after pressing against it. The shoulders and upper back when pressed against it, you are going to feel like your brains are shaking too, it's a complete out of body experience you are going to have.
Some might think that it would make them unpleasant, but no, in fact, you are going to feel wonderful. PVTL will shake every cell and tissue of your body, making you feel as if your muscles are liquifying, but the feeling is never uncomfortable.
You can purchase PVTL Roller from Amazon and get it directly delivered to your doorstep.